(under construction- much work still to be done- eventually!)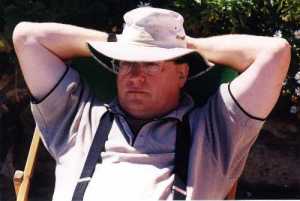 ---
---
My GPS clock project and a software defined radio
Slow Scan Television received at my QTH
This is the first loco I built.
A petrol-electric this time.
Photos and videos of some of the Australian Association of Live Steamers National Conventions I have been to.
Printing from Autrotrax to your windows printer made easy.
Pictures and memories from a simpler time.
---
Good family companions and excellent watch dogs...
---
E-mail address (remove anti-spam stuff first)

bats059 [at] gmail [dot] com

---
Please Email me telling me what you think about this page and how I might improve it.
Number of visitors to this site since April 2019:
Copyright 2004 Ken, VK7KRJ.