My Running
I started serious exercise some years ago after being diagnosed with type 2 diabetes and diverticulitus in the same week- control for both is diet and exercise, so I lost some 35 kilos and started going to a free, local council program called "Fitness in the Park." After a few years I started running to supplement fitness in the park- now I mainly do middle-distance running, supplemented occasionally by fitness in the park. My main distances are 5 and 10k, with the odd half-marathon to stop me getting complacent. This photo is after my first-ever half-marathon at the Launceston Running Festival in 2018, at the age of 69.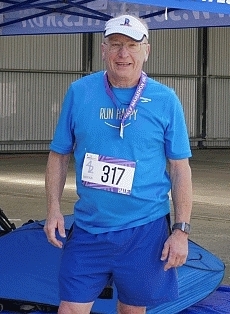 The finish of my first-ever full marathon at the Cadbury Marathon Festival in Jan. 2023 at the age of 74.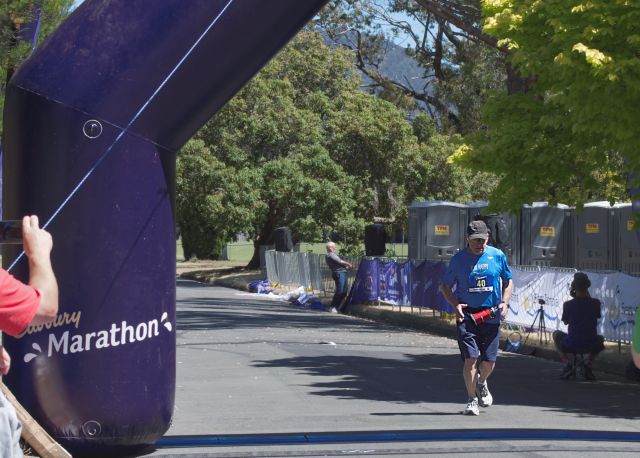 And of course, as it was my first-ever marathon, it was also a PB (personal best time) so I get to ring the PB bell!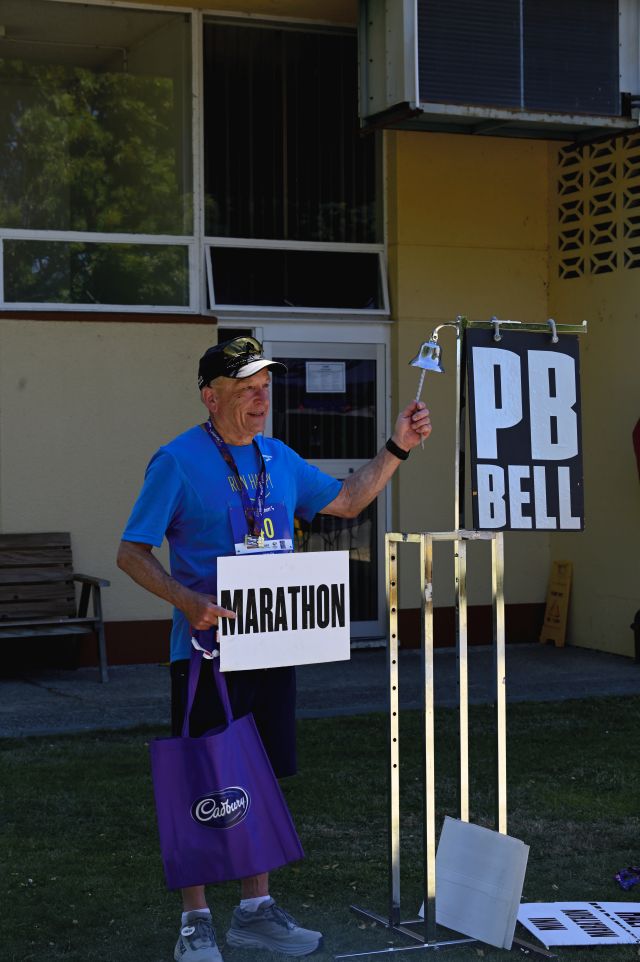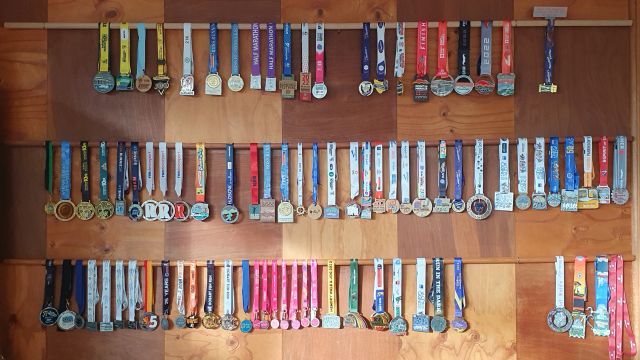 ---
My last 5 activities on Strava
My Overall Strava Stats
---
My parkruns
In January 2016 my step-daughter introduced me to parkrun, https://www.parkrun.com.au/, a worldwide, free, timed, non-competitive, weekly 5k walk/jog/run.
Ken JOHNSON (323 parkruns)
My 10 Most Recent parkruns
My parkruns summary
My Volunteer Summary
My Volunteer Total = 58
| Role | Number |
| --- | --- |
| Marshal | 6 |
| Pre-event Setup | 1 |
| Barcode Scanning | 5 |
| Funnel Manager | 2 |
| Tail Walker | 41 |
| Event Day Course Check | 3 |
Due to parkrun head office refusing to credit me with a volunteer role I did, and a local parkrun twice declining my offer of volunteering, I am taking a break from volunteering. Hence my volunteer numbers will not be increasing for the forseeable future.
Number of visitors to this page so far:

home